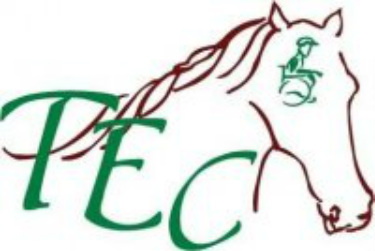 ---
Therapeutic Riding Program
Since 2006, Tomorrow's Equestrian Center has provided equine assisted activities and therapies to children and adults with physical, cognitive and emotional disabilities in North Central Florida. We work to empower, enrich and educate through horses. Through the variety of programs that Tomorrow's Equestrian Center offers, our clients see improvement in muscle tone, strength, flexibility and balance. Additionally, our horse therapy programs allow our riders to achieve cognitive, social and emotional development resulting in increased self-esteem, concentration and independence. Tomorrow's Equestrian Center's therapeutic riding opportunities are a powerful catalyst to profound accomplishments in the lives of our riders and their families.

Working with horses can provide more than just riding skills - participants can also learn companionship, responsibility, confidence, leadership, vocational and educational skills, and may offer competition venues in various riding disciplines. Riding a horse provides a unique, sometimes profound, recreational or leisure activity for many. Some of our riders participate in the Special Olympic program to enhance their lives and attain social and physical fitness.

A student who interacts with his or her horse may extend this interaction to others and form meaningful relationships with people. Building a relationship with an animal is very rewarding in many respects; for a person with an emotional, social or psychological disability, the trust and loyalty of an animal demonstrates to the student how important he or she is; they may then apply this newly-acquired self-esteem to personal relationships. Horses may also help a person feel in control of his or her situation, since in dealing with horses there is a direct relationship between action and reaction. To learn how to care for (and ride) a horse, a student must also be able to communicate effectively with both horse and instructor. In this way riding is a social activity, but may be less daunting to those uncomfortable in social situations. Riding a horse is also a unique experience and it helps empower a person and enable them to connect with others on a personal level. The sometimes-unpredictable nature of animals and situations also creates a real-life environment in which a student can confront his or her fears, and adjust to situations beyond their control.


We would like to thank
Little River Pole Barns
for their generous donation of the 24' x 30' Pole Barn! We have worked hard to raise additional funds to increase the size to 60' x 120' which would better suffice our needs. Thanks to a generous donation grant, we have purchased 1/2 of our barn. We have materials for a 60' x 60' at this time. We are working now to get it erected.
* BARN UPDATE * 04/15/2018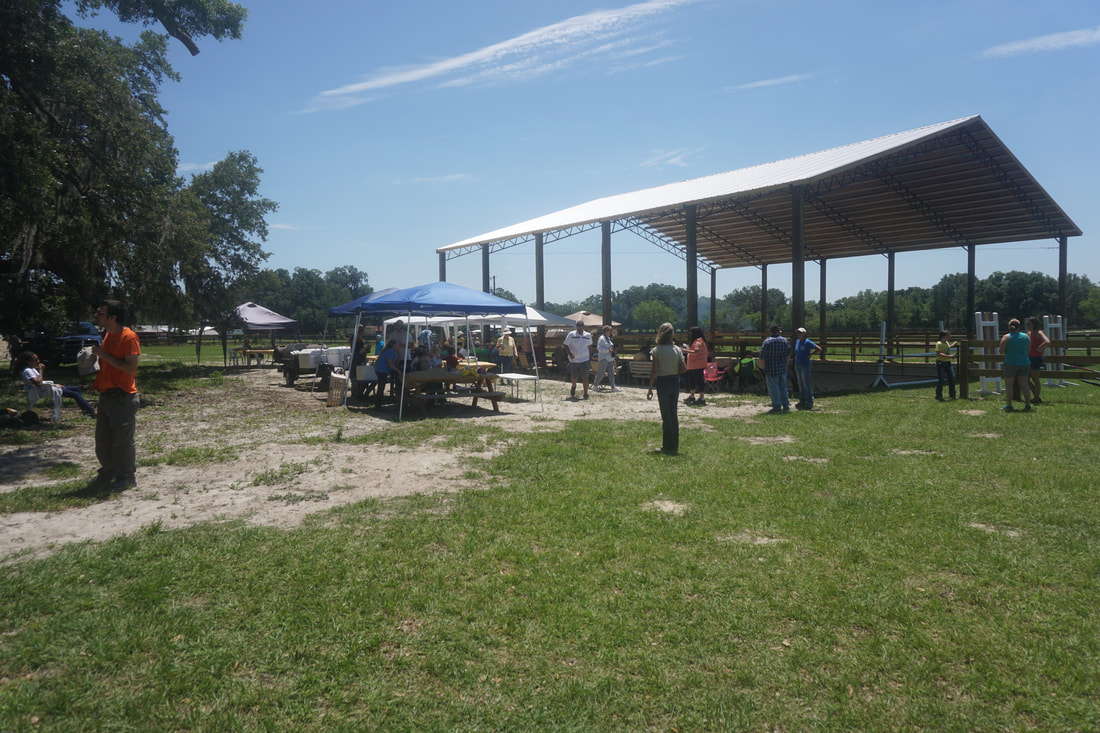 Phase I of the barn has been completed. Many thanks to all of those that have helped. We could not have done it without you. Phase II will be the construction of shed rows off each side, one for a covered observation area, the other for much needed stalls.If you'd like to contribute a fully tax deductible donation towards our new barn, please use the GoFundMe or PayPal buttons.
---